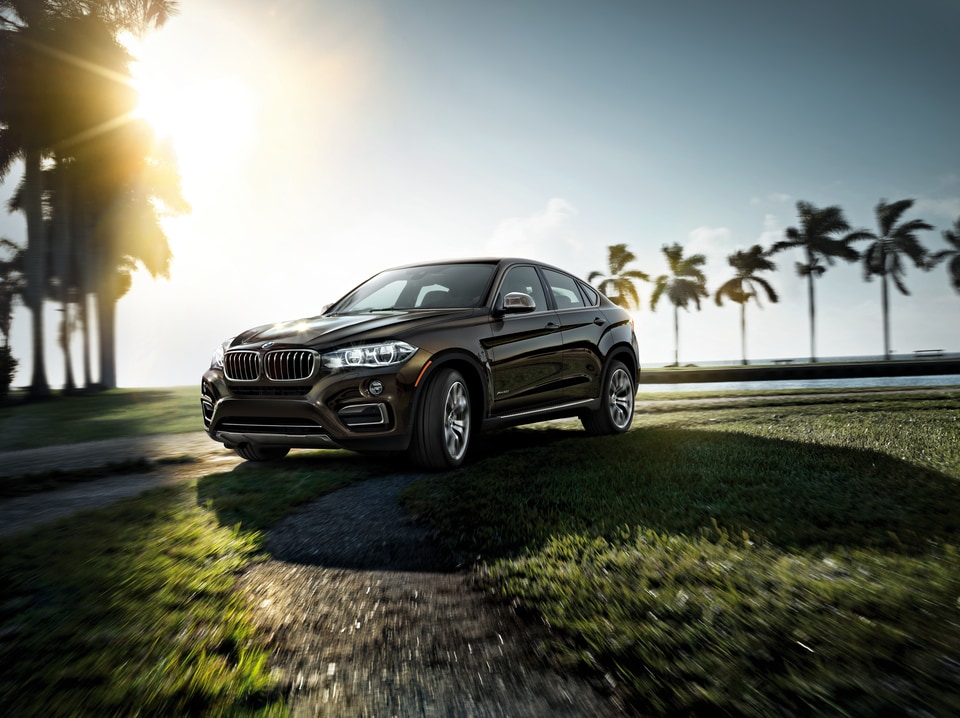 For a long time, the 2019 BMW X6 was the only one of its kind--and while it's lonely at the top, it found plenty of attention from South Carolina drivers who'd been begging for a crossover that truly stood out.
Over the years, the industry has presented a few challengers--other high-riding coupe crosses that tried to mimic the clean-and-classic look of the unique and charismatic BMW X6.
The Mercedes-Benz GLC Coupe is a common contender. But, there's a new challenger stepping forward, and it stands a real chance of being a genuine rival to the established, strong 2019 BMW X6.
It's the all-new 2019 Q8 from Audi, and while Audi has taken bells and whistles to the extreme, it's worth a look to see how this new Q8 matches up to the iconic BMW X6.
2019 BMW X6 vs 2019 Audi Q8: Price and Features
You can get a base 2019 BMW X6 for just $63,550
The entry-level Audi Q8 will cost you $67,400 just to start
Both are equipped with a long list of standard and available driver-assistance features
Available BMW genuine leather upholstery options give you a larger selection than Audi's standard leather layout
2019 BMW X6 vs 2019 Audi Q8: Power and Performance
The BMW X6 is good for 300 horsepower and 300 pound-feet of torque from a standard 3.0-liter BMW turbocharged six-cylinder
The Audi Q8 offers 335 horsepower and 369 pound-feet of torque from a standard 3.0-liter TFSI V6
The 2019 BMW X6 can upgrade to a 4.4-liter turbocharged V8 engine, good for 445 horsepower and 479 pound-feet of torque
Both SUVs offer an all-wheel-drive system, but only the 2019 BMW X6 lets you opt for a standard rear-wheel-drive system to optimize for efficiency and practicality