| | |
| --- | --- |
| | |
|  2 Series |  Audi A3 |
Comparing the 2020 BMW 2 Series to the Competition
BMW models are known to be some of the most luxurious and elegant on the market, which is what makes the newest lineup of them the most exciting that you'll find. While the 2020 BMW 2 Series isn't on the market yet, we want to show you why this is the model that you want in your driveway.
Audi has always been a strong competitor for BMW, but there are some areas that make the 2020 BMW 2 Series a better choice than the 2019 Audi A3. We put them head-to-head so that you will be able to see how the BMW and Audi compare.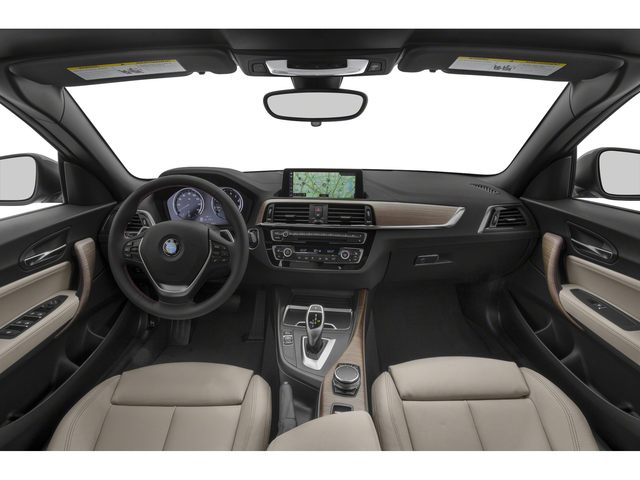 2020 BMW 2 Series vs 2019 Audi A3
A competitive starting price puts the 2020 BMW 2 Series around $39,000 and the 2019 Audi A3 starts at $33,300.
The 2020 2 Series offers a convertible, sedan, and coupe while the Audi A3 comes as a sedan and convertible.
As of now, the 2020 BMW 3 Series has more power than the 2019 Audi A3, making for a more exciting performance.
There is more versatility with driving options than the Audi A3 offers, letting you get the traction and control that you are looking for.
There is an available nine-speed automatic transmission for the 2020 BMW 2 Series while the Audi A3 is using a seven-speed automatic transmission.
There can be as little as 9.9 cubic feet of cargo space in the Audi A3, less than the previous model year of the BMW 2 Series had.
The planned engines for the 2020 BMW 2 Series are more powerful than the engine options for the 2019 Audi A3.
The BMW 2 Series has been updated more recently than the Audi A3 has, giving you the most advanced features on the market.
Audi models don't have a comparable style option like the BMW M series package that can be on the BMW 2 Series.
The BMW iDrive system makes connectivity easy and the Audi A3 does not offer the iDrive system.