| | |
| --- | --- |
| | |
| BMW 3 Series |  Audi A4 |
Comparing the 2020 BMW 3 Series to the Most Popular Competitors
The BMW 3 Series has always been one of the most popular models in the BMW lineup. The 2020 BMW 3 Series continues to prove why this is a model that finds its home in many driveways. Power, performance, and sophistication bring this new BMW to Charleston drivers.
The 2019 Audi A4 is a strong contender in this class, but even it can't dethrone the BMW 3 Series as a top choice for the models in its class. Each model has advantages, which is why we will work with you to see which you will want in your driveway.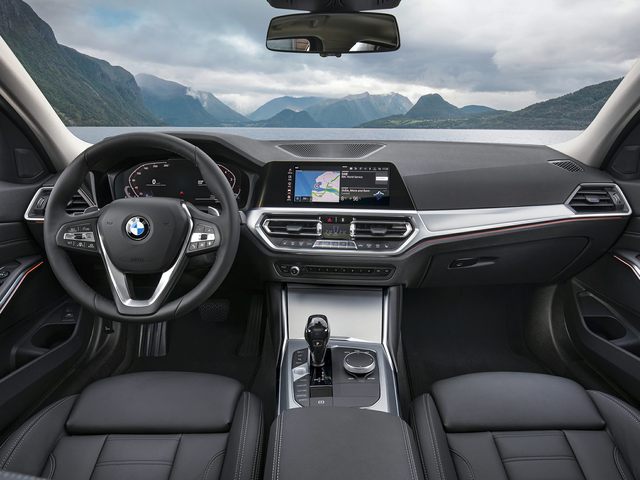 2020 BMW 3 Series vs 2019 Audi A4
The 2020 BMW 3 Series starts at $40,250 and the 2019 Audi A4 starts at $42,000.
The base engine of the 2020 BMW 3 Series makes much more power than the base model of the Audi A4, giving you 255 horsepower against 188 horsepower.
Even the upgraded engine of the 2019 Audi A4 makes up to 248 horsepower while the upgraded engine of the BMW 3 Series makes up to 382 horsepower.
There is more cargo space in the trunk of the 2020 BMW 3 Series than there is in the 2019 Audi A4, giving you more space for the gear you need to bring along.
The 2020 BMW 3 Series comes with rear-wheel drive as standard while the 2019 Audi A4 comes with front-wheel drive.
Both models can be equipped with all-wheel drive for better traction.
You can upgrade the BMW infotainment system to having a 10.25-inch screen while the Audi A4 only allows for up to an 8.3-inch screen.
Both models offer similar measurements for headroom, legroom, and shoulder room for rear passengers, but the 2020 BMW 3 Series has a little more in some of those measurements for the front seats.
There is more variety in the engines for the BMW 3 Series, offering a V6 engine in upgraded trims while the Audi A4 only has four-cylinder engine options.
Both models offer interior features for the best experience, including a three-zone climate control system standard on both models.