| | |
| --- | --- |
| | |
|  BMW  X6 |  Audi Q8 |
Compare the All-New 2019 Audi Q8 to the Iconic 2019 BMW X6
There's a new kid in town, ready to step to an established leader. The BMW X6 was the first of its kind, the first to debut a whole new kind of SUV design: the Sports Activity Coupe. Or, for other brands, crossover coupe. The new design has been mimicked by other automakers, and now Audi is taking a crack at creating outs own slope-backed, high-riding SUV. It's called the Audi Q8, and it's all-new for this year.
Both of these crossovers are at the top of their game. Both are the most luxurious tall coupe options in their respective brand lineups. Both come in a variety of stylish trim-level options with additional package options. Compare the fresh-faced 2019 Audi Q8 to the time-tested, high-performance, and legendary new 2019 BMW X6 to see which of these luxury options will be the better choice for you.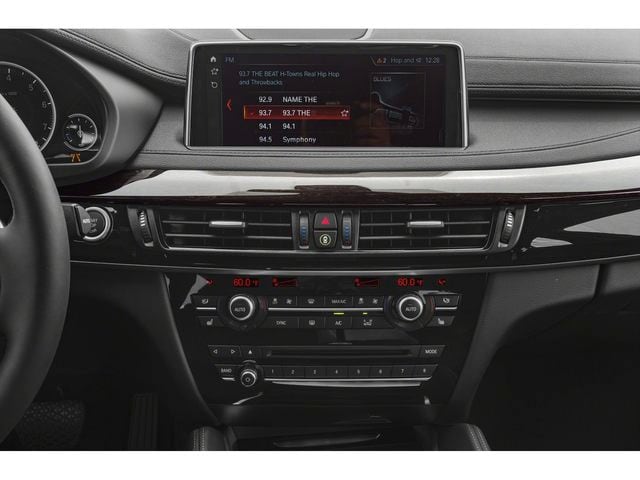 2019 BMW X6 vs 2019 Audi Q8
The BMW X6 has been recently refreshed; the Audi Q8 is a completely new model.
Both feature strong rooflines--though BMW's more aggressive stance creates a sportier look than Audi's comparatively flush, straighter line.
Standard power for the new Audi Q8 comes from a 335-horsepower 3.0-liter V6 engine.
Standard power for the 2019 BMW X6 comes from a 300-horsepower 3.0-liter twin-turbo six-cylinder.
Only the BMW X6 offers an additional engine option, and can boost up to 445 horsepower and 479 pound-feet of torque from an available 4.4-liter turbocharged V8.
BMW offers efficient sDrive rear-wheel drive standard, with xDrive as an option; on the Audi Q8, quattro all-wheel drive is standard on every model.
Both new crossovers can seat up to five adults, with two front captain's chairs and a rear bench seat.
The new Audi Q8 will offer slightly more cargo space than the BMW X6.
The 2019 BMW X6 starts at $63,550.
The 2019 Audi Q8 will start around $67,500.