---
See Us In Action

Watch our latest overview video to learn more about our efforts and see our teammates in action. Hear what Hendrick Cares means to them and our community partners in their own words.

Watch Now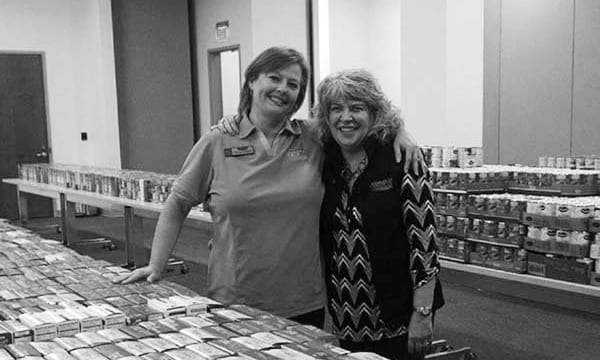 Since 2001, Hendrick Automotive Group has organized an annual meal drive to collect, assemble and deliver traditional holiday meals complete with turkey and pie to families, just in time for Thanksgiving. To date, nearly 30,000 meals have been donated to help feed 119,000 people.
Click here
to watch a brief video about the meal drive.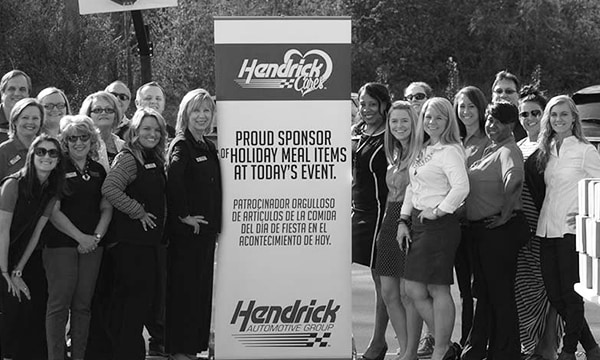 Teammates volunteer to collect, package and distribute meal items prior to spring break - a week seen by many families as 10 days without access to school-provided breakfasts and lunches for their children. This program began in 2011. Including the 2020 Spring Meal Drive, 32,600 meals have helped feed more than 130,500 people.
Click here
to watch a brief video about the meal drive.
---
Our Initiatives
Hendrick Automotive Group dealerships are out in the community making a difference year-round. Take a look at some of our partnerships and dealership-lead efforts.
---
This year's 2020 CCSD Teacher of the Year Nominees:
DR. AMY BRAMBLE
Teaches fifth-grade math and science at Ashley River Creative Arts Elementary School.
LAKEVIA MILLS
Teaches 9th-12th grade Principles of Biomedical Science and the Human Body, and biology at St. John's High School.
MAHWISH "MEV" MCINTOSH
Teaches 9th grade English Language Arts at North Charleston High School (NCHS).
MARGO QUIGLEY
Teaches 9th-12th grade math at Wando HighSchool (WHS).
STEPHANIE GANACOPLOS
Special education teacher at C.E. Williams MiddleSchool.
Learn More
---
 

Thanksgiving Meal Drive

For Lowcountry Food Bank

Rick Hendrick BMW Charleston is accepting green beans & non-perishable food items through November 15th to support Charleston families in need. Please stop by today to drop off your donation!
American Red Cross

Hendrick Volvo Cars of Charleston partners with the American Red Cross for an annual blood drive in August, assisting with emergency need for all blood types. This year's event is located in the Rick Hendrick BMW circle on Savannah Hwy on August 9th, from 9AM-2PM. All donors are needed, and every blood type is necessary to help avoid delays in lifesaving medical care for patients.

Make an appointment TODAY at www.redcrossblood.org

and use sponsor code:

Hendrick. 

All donors will receive a $5 Amazon gift card!
 

BMW ADOPTION EVENT WITH CHARLESTON ANIMAL SOCIETY

Something fuzzy missing in your life? Been thinking of a furry friend to greet you after a long day or in need of a co-pilot for those long drives in the country? On June 1st, 2019, Charleston Animal Society opened the showroom to cute fuzzy, furry, kissable, lovable, adorable, adoptable animals just waiting for their new owners! Learn more about the Charleston Animal Society here.
BMW Drive for a Cause Benefiting Hollings Cancer Center

On June 18th through 22nd, we opened our showroom for test drives at Rick Hendrick BMW Charleston to receive a $1,000 allowance towards new BMW models and for each test drive, we donated $20 to the Hollings Cancer Center. Learn more about the Hollings Cancer Center here.
Charleston County Teacher of the Year

"Jayuntay Williams, a math teacher at West Ashley Middle - Advanced Studies Magnet, was beyond shocked when his name was called this evening in front of hundreds of his colleagues, the Charleston County School, District Board of Trustees, leadership, district partners, and sponsors at the annual Teacher of the Year (TOY) Celebration Dinner. Selected from over 80 school-based TOY's, Williams will help lead the CCSD Teacher of the Year Roundtable during the 2019-2020 school year. He will also receive a one-year lease to drive a BMW thanks to Rick Hendrick of Charleston." Read more here.