BMW Geniuses at Rick Hendrick BMW Charleston

The new BMW lineup in Charleston is full of all sorts of fun and exciting features to enhance your daily drive. But which do you choose? How do you use them?
Here at Rick Hendrick BMW Charleston, our goal is to make sure that you enjoy everything your BMW has to offer. Our BMW Genius' are always readily available to provide our customers with helpful information pertaining to their BMW. Our Genius' are here to answer questions and to provide soluble data at any geographical measure- in person, online, and/or via telephone.
        "To be a product genius, you must first have the passion for the product. I'm consistently
        attending extensive training to ensure that I am well equipped and updated with product
        knowledge, from the inner workings of mechanics to the endless amount of growing
        technological components that most people are interested in"
As a continuing resource for our customers, we will assist in familiarizing customers with every aspect of their BMW-
before, after, and during your purchase
. If we do not know the answer off hand, we have countless resources to ensure that we are able to provide answers. In efforts of doing so, we will notate your questions and find solutions before contacting you.
Rick Hendrick BMW Charleston Geniuses are here for YOU!



Regardless of whether it's a technical problem, or you simply don't know how to operate an aspect of your new car, you can reach one of our product expert who will assist you.  Our BMW Geniuses are specially trained to demonstrate and help you get familiar with all aspects of your BMW.  Reach one of our BMW Geniuses by phone or fill out the form above, and they will help clear up your problem in no time!  It's just part of our commitment to ensuring our local drivers are in good hands.
Our product geniuses can also assist in finding the perfect vehicle to suit your lifestyle. In addition, the Virtual Product Presenter or VPP will be installed in our center to give customers a 3D tour of our products in stock. The Virtual Product Presenter will display our exact inventory, and all other combinations according to the customer's needs and wants.
Our team of BMW Geniuses will make sure your car buying process is smooth, and will answer your questions about all of our models, and their features. What's more, they will continue to support you even after you've left our Charleston, SC dealership.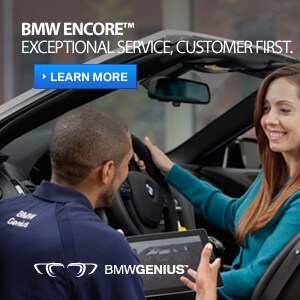 BMW Encore
Want to learn more?
Set yourself up for BMW Encore!
Your new BMW is filled with amazing features and functions. After you have had the chance to familiarize yourself with many of them, we encourage you to reach out to your BMW center to setup your complimentary BMW Encore appointment. It is a special session scheduled at a time of your convenience, dedicated to answering all of your questions about your new BMW.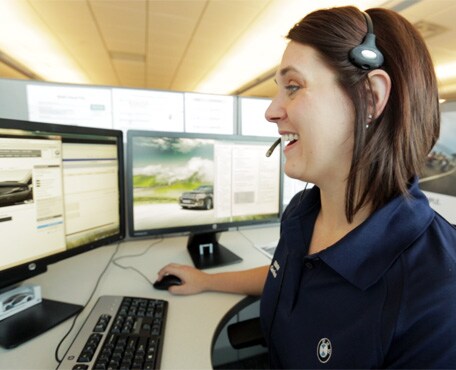 BMW Genius Hotline
BMW's Genius Everywhere Program - in person and online - is designed to make all BMW owners knowledgeable and secure in operating their BMWs. Call our BMW Genius Hotline where our dedicated team is available to answers all of your product related questions.
    BMW Genius Hotline-
1.844.4GENIUS (443.6487)
    Available Monday-Friday, 9am-9pm (EST)
    Or reach a BMW Genius via email at
bmwgenius@bmwusa.com