New BMW M Models in Charleston, SC
M Models for Sale in South Carolina
Packed with power and made to maneuver, the new M models available at Rick Hendrick BMW Charleston excel both on the track and in the street. And after four decades of hair-raising thrills, BMW M is still continuing to push the limits. Grip the wheel of any of the M vehicles at Rick Hendrick BMW Charleston – from coupes and convertibles to Sports Activity Vehicles® – and elevate your adrenaline rushes to higher and more profound levels!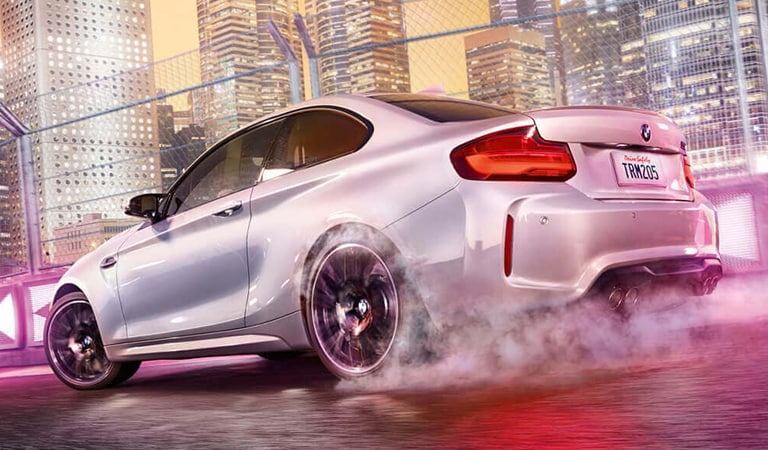 BMW M2
Take a 2 Series Coupe, squeeze in a sport-tuned 6-cylinder engine, add M upgrades throughout, and tune it for competitive driving. The new M2 presents power beyond your wildest imagination.
Small Sports Coupe
0 - 60 in just 4.1 seconds
365-hp twin-turbocharged 3.0L engine
BMW M3
Excitement knows no bounds in the BMW M3. BMW M engineering levels up every drive with unmatched agility and power. Achieve next-level agility, traction, and handling in the new BMW M3.
Compact Sports Sedan
3.0-liter twin-turbo engine
425 pound-feet of torque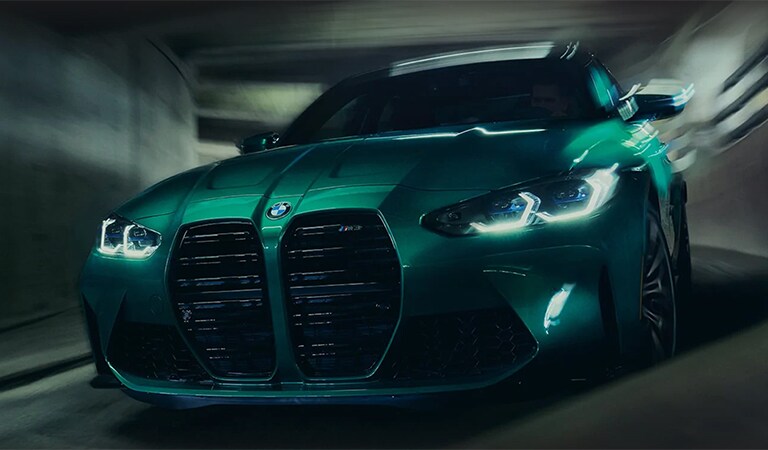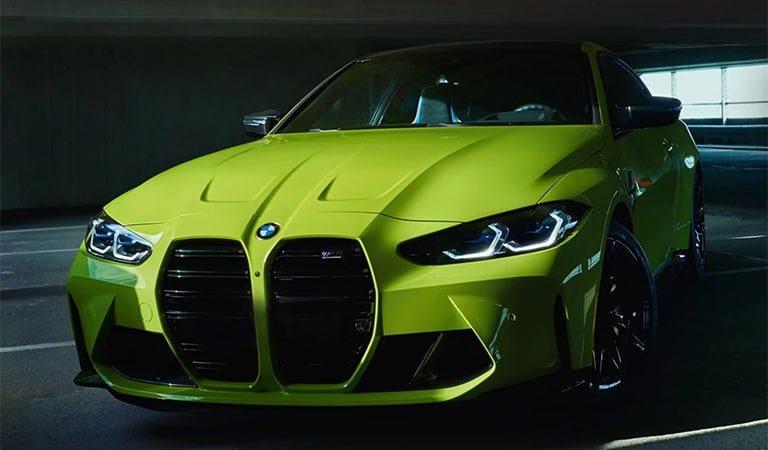 BMW M4
The engaging new BMW M4 sports coupe embodies all the power, agility and excitement of expert BMW M engineering. Be careful, because driving the new BMW M4 Coupe may be addictive.
Compact Sports Coupe
425-hp twin-turbo 3.0L six-cylinder engine
Carbon Fiber Reinforced Plastic (CFRP)
BMW M5
The BMW M5 is an executive sedan with racing flair and everyday driveability. Engineering defines the new BMW M5, with over 35 years of expertise on display every time you press the ignition.
Midsized Sports Sedan
0 - 60 in just 3.2 seconds
600-hp 4.4L TwinPower turbocharged V8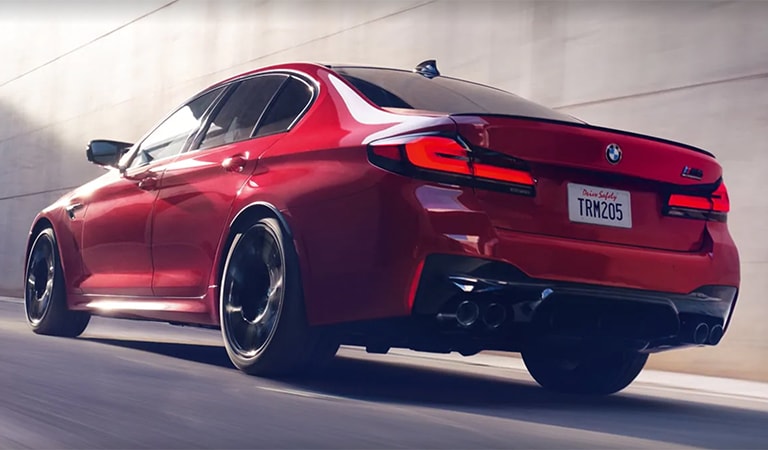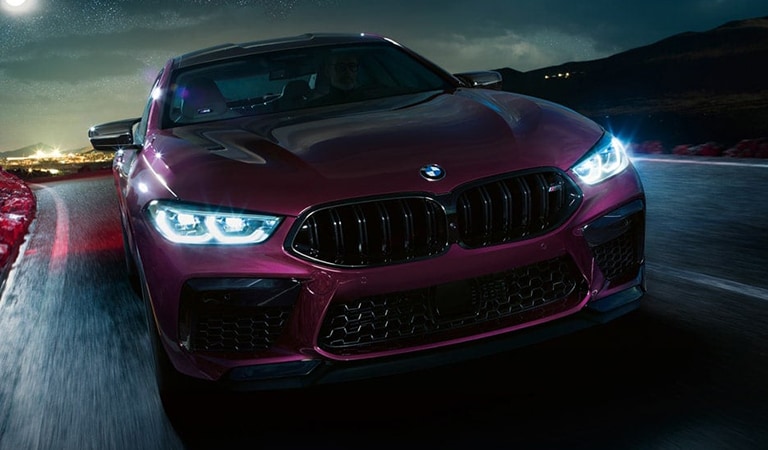 BMW M8
Experience the pinnacle of performance and prestige in our most luxurious sports car. Bring incredible power to life with a new BMW M8 that embodies your ultimate driving desires.
Coupe and Gran Coupe
0 - 60 in just 3.1 seconds
4.4L V8 engine delivers up to 617 hp
BMW X3 M
With thrilling power and undeniable versatility, the new BMW X3 M compact SAV® was built for extreme adventures. With the performance prestige of BMW M, X3 M is superior in every way.
Compact SAV®
0 - 60 in just 4.1 seconds
M Quad Exhaust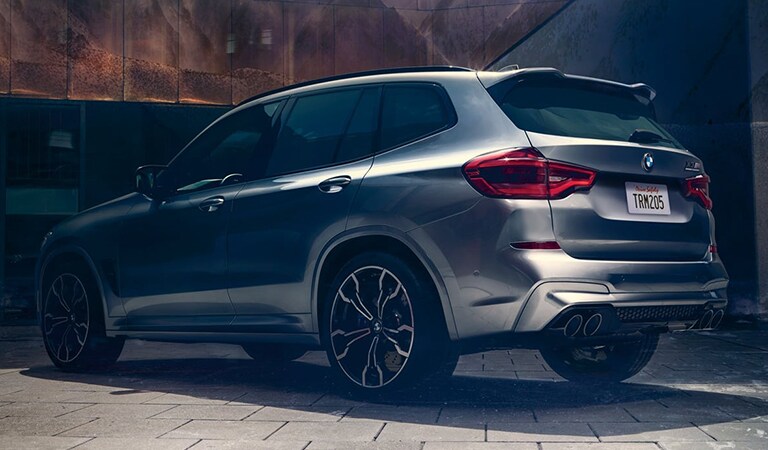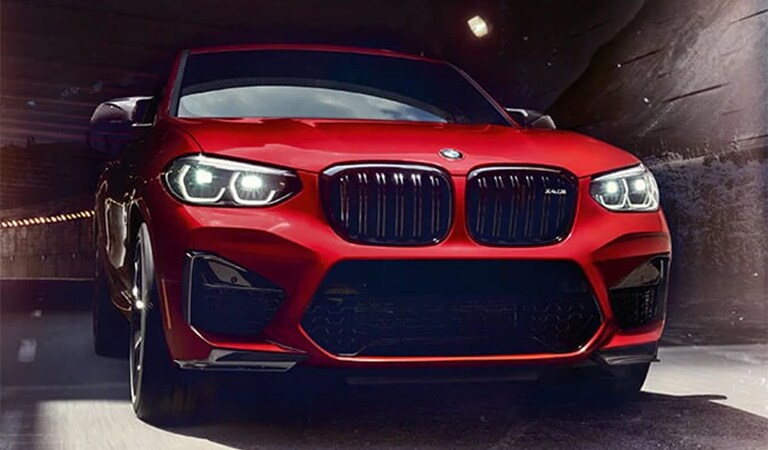 BMW X4 M
The BMW X4 M combines the profile of a Sports Activity Coupe® with the performance of an M. BMW X4 M reaches a new realm of dynamic driving with exclusive M components and tunings.
Sports Activity Coupe®
0 - 60 in just 4.1 seconds
M TwinPower Turbo inline 6-cylinder engine
BMW X5 M
X5 M models are supremely powerful SAV's® with design and engineering by BMW M. Never afraid of the spotlight, the new BMW X5 M SAV is always ready to show off its impressive attributes.
Sports Activity Vehicle®
0 - 60 in just 3.8 seconds
M TwinPower Turbo V8 engine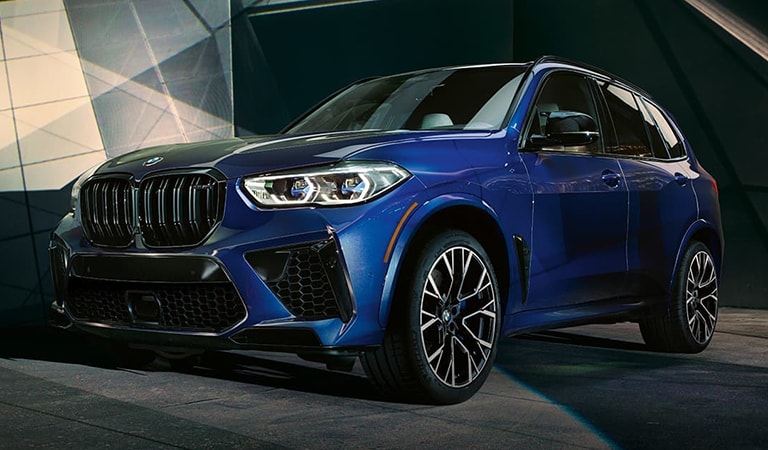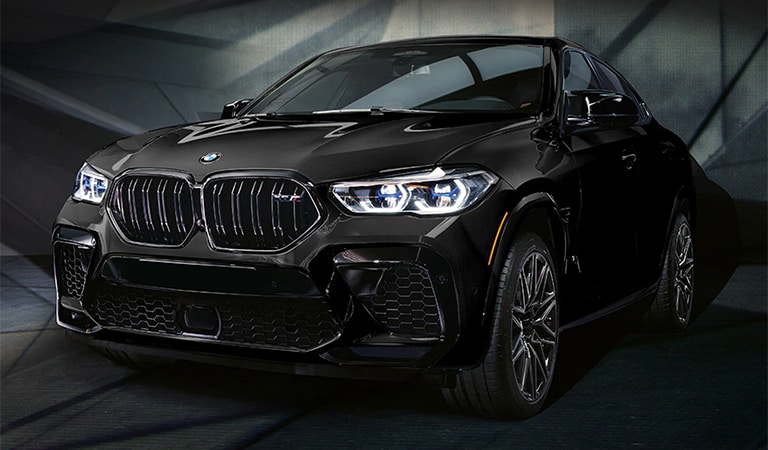 BMW X6 M
Intense performance and design come to life in the BMW X6 M Sports Activity Coupe®. BMW M engineering with an aggressive design helps to create a high-performance X6 M crossover.
Sports Activity Coupe®
0 - 60 in just 3.8 seconds
4.4L M TwinPower Turbo V8 engine
Frequently Asked Questions
Which BMW M Model is the cheapest?
The cheapest BMW M Model is the M2 Competition Coupe. Even though it is the cheapest M Model on the market, it still has many capabilities and wonderful features to make your driving experience a lot more enjoyable!
How many brand new BMW M Models exist on the market?
There is a great and convenient amount of M Models that are available on the market. In total, there are twelve models available right now! Therefore, you have the choice of a convertible, coupe, sedan and more! At Rick Hendrick BMW Charleston, South Carolina we love variety and want to give it to you to make your car-buying experience much easier!
What is the difference between the BMW M3 and the BMW M5 Models?
The biggest difference between the BMW M3 and BMW M5 is that the BMW M5 is certainly bigger than the BMW M3. However, not by much. Also the BMW M3 is much cheaper than the BMW M5. However, they do have similarities such as their drivetrain, seating capacity, and 8-speed transmission.
What is the engine type of the BMW M8 Coupe?
The BMW M8 coupe has a fantastic engine type! The BMW M8 coupe has a 4.4 L V8 engine that provides up to 617 horsepower! This is a luxurious and fascinating sports car that can take you anywhere you want to go twice as fast! You won't ever again have to worry about time riding in this BMW M8 coupe. If you'd like a closer look at the brand new BMW M8 coupe, stop by Rick Hendrick BMW Charleston, South Carolina near Mt. Pleasant. We'll be excited to see you!