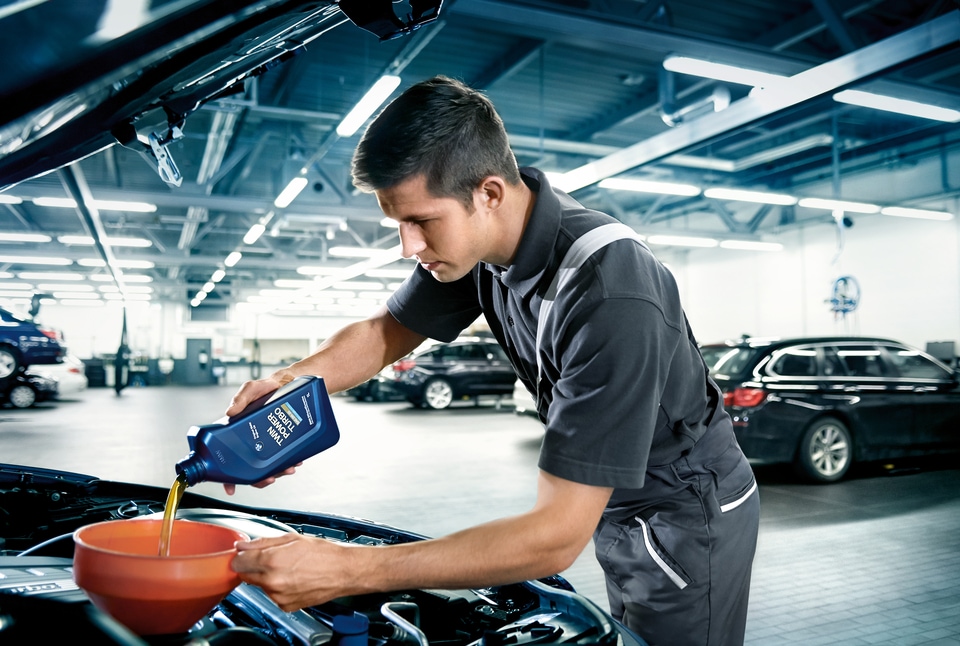 BMW Oil Change In Charleston, SC
We know how special your BMW is! That's why our oil change service in Charleston is specialized for
BMW vehicles
. High mileage, full synthetic, synthetic blend, and conventional oil are all available. The certified service personnel will complete your
BMW oil change
in a timely fashion. Our
BMW Service Center near Charleston
promises to provide you with the highest quality care for your vehicle.For engines to run optimally, they need oil, but not just any kind of oil. In recent years, car manufacturers have enhanced modern engines by necessitating specific oils that comply with exact industrial and auto producer guidelines to increase the vehicle's service life. Not using the appropriate oil will not only hurt the health of your BMW, but it may even void a new-car warranty.
Get Your Next Oil Change At Our Service Center
Having trouble tracking down oil change services near you for your BMW?
Schedule your service
with BMW of Charleston for your BMW car, truck, SAV, or SUV. Our Service Center is available Monday to Saturday and is at
1518 Savannah Hwy, Charleston, SC 29407
. Our service team is enthusiastic about fulfilling your vehicle's requirements.We suggest getting your vehicle serviced sooner if you often drive in extreme conditions or off-road. Making sure your BMW oil change is up to date offers the following benefits:
 
Make sure engine parts remain properly lubricated.
 
Make certain that your engine has no pollutants.
 
Make sure your engine does not become too hot.
 
Ensure your engine is running at peak power.
Make an Inquiry
* Indicates a required field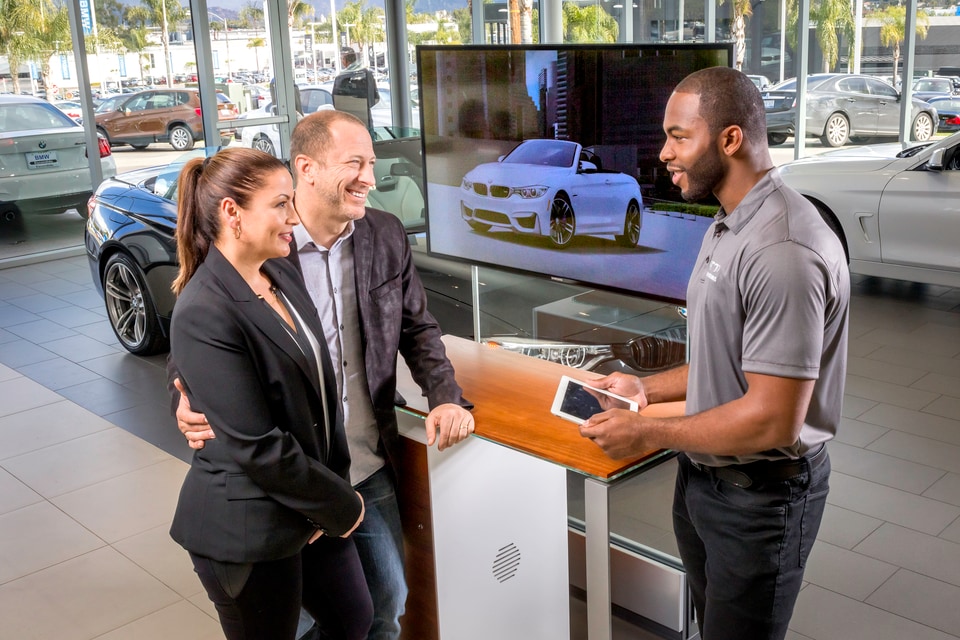 What are the prices of a BMW oil change?
$99.95  - All 4- and 6-cylinder BMW models covered in the Value Service Program.
$129.95 - All 8-cylinder BMW models covered in the Value Service Program.
$179.95 - All BMW M and diesel models are included in the Value Service Program.
Disclaimer: BMW Charleston Oil service uses premium synthetic BMW oil. Oil viscosities may differ by model. Prices include parts, labor, and oil. Topping off diesel emission fluid is not incorporated. Applies specifically to certain BMW models covered in the Value Service Program. Shop, supplies, taxes, and addition.
Types of Oil Changes From Oil Change Services In The Charleston Metro Area of South Carolina
Pinpointing the exact oil is not always simple. The oil that is right for your BMW model is necessary to match the performance standards laid out by the
ACEA
,
API
, and
ILSAC
, plus stick to any exclusive regulations established by the engine manufacturer or automaker.
It's also necessary to have the appropriate SAE viscosity grade. BMW outlines these conditions in the vehicle's owner's manual, and
our auto repair mechanics
can give you the details on what type of oil your car needs.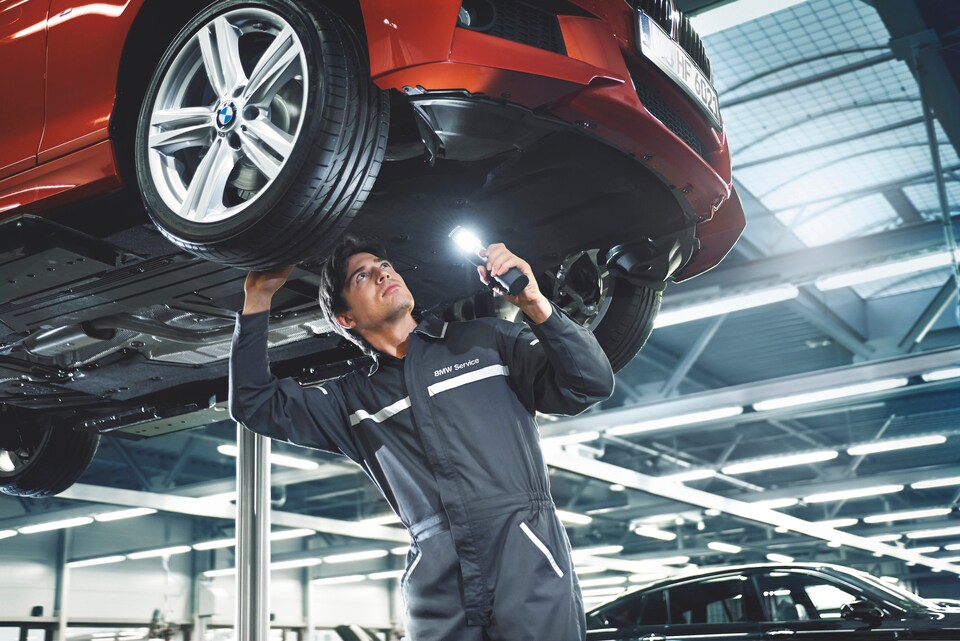 | | | | |
| --- | --- | --- | --- |
| Conventional | High Mileage | Synthetic Blend Oil | Full Synthetic |
| Efficient protection | Uniquely designed for engines over 75,000 miles | Higher quality protection | Best protection |
| Efficient performance | Helps restore worn and leaky seals | Higher quality performance | Best performance |
| Efficient sludge protection | Helps replenish lost compression | Higher quality cleaning | Better cleaning |
| | Helps cut down on oil consumption | Higher quality fuel economy | Best fuel economy |
| | | Safeguards in temperature extremes | Safeguards in temperature extremes |
---
Conventional Oil: Many drivers still decide on the less expensive conventional motor oil, particularly when they aren't driving under severe conditions, like towing heavy items, pot-hole filled roads, wet roads, numerous short trips, and driving in extreme hot or cold climates.
High Mileage Oil: Intended for use with vehicles that have traveled more than 75,000 miles. It helps keep the engine running for a longer period, prevents oil from leaking, and reduces the amount of oil that is burned off.
Synthetic Blend Oil: The combination of conventional and synthetic oils produces greater protection and performance when compared to conventional oil by itself. It's especially true in severe driving conditions, but not as effective as a full synthetic oil.
Synthetic Oil: Frequently referred to as "Full Synthetic Motor Oil". This motor oil has been developed to provide the most effective protection and performance available. Look and see if this is a demand of your vehicle manufacturer - many of them are making it a requirement.
When Do I Need to Change My BMW's Oil?
We can answer this question after learning about the age of the vehicle, the environment it is driven in, the type of oil used, and the span between oil changes.
3,000 miles is no longer the recommended amount.
The usual oil change recommendation for most engines is between 5,000 and 7,500 miles.If full-synthetic motor oil is what your BMW requires, it can drive up to 15,000 miles before needing an oil change. It's nearly impossible to identify engine oil condition through color, so stay on top of the
factory maintenance schedule
for oil changes.
Old Cars Vs New Cars | Recommended Oil Change Intervals
Generally, newer cars don't need as much maintenance as older models. The reason for this is because these oils are usually multi-grade, full-synthetic, synthetic-blend, low-viscosity, or resource-conserving, which help to reduce friction and improve fuel economy.
How Often Should You Change the Oil in Older Cars?
For older BMWs, oil changes are based on the mileage and have two different preservation methods; one for cars in "normal" usage and another for those driven in "extraordinary" conditions.
 
Transporting heavy cargo or pulling a trailer
 
Short journeys of five miles or less.
 
Extremely dusty, frigid, or hot climates
 
Continuous stop-and-go driving (AKA City Driving)
If your BMW driving meets any of these extraordinary requirements. Make sure to have it serviced at the
suggested schedule intervals
.
Oil Change Intervals For Newer Cars
Oil-life monitoring systems that are included in the more recent BMW's are able to detect when the engine needs an oil change and will notify drivers by displaying an alert on the instrument panel. The classic approaches were determined by the amount of miles and time. The modern system is more developed and takes into account the car's operation when predicting when oil levels will decrease.The owner and maintenance manuals for BMWs rarely include tips for "extraordinary conditions" in newer cars. 
The oil-life monitoring processes are structured to reduce the oil change interval when the 'check engine light' alert is activated under strenuous conditions.The efficiency of modern engines means that oil changes are not as frequent. Many BMW engines are able to make it from oil change to oil change without needing more than a quart of oil. Most vehicles only need a quart of oil after every 600-700 miles. Keeping the oil levels where they need to be will help you avoid costly car repairs. Most automakers recommend an oil change every 12 months if you're not driving many miles. It's still recommended even if it's not lit up yet.
Full-Service Oil Change Near Mount Pleasant
It's crucial to ensure your BMW's oil is changed regularly in order to keep it running for as long as possible. By staying consistent with oil changes for your BMW, you can keep the engine lubricated and minimize the heat it produces.
Using oil that is too old can damage the engine and cause it to not operate as it should, shortening the life of your vehicle.
The Benefits Of Getting Your Oil Change At Rick Hendrick BMW
The oil-life monitoring system will be reset by our service technician when an oil change is done at the
Rick Hendrick BMW service center in Charleston
. If you take it upon yourself to change your oil, then you can reset the system by adhering to the instructions in the BMW owner's manual.
The technicians at Rick Hendrick BMW Charleston have the experience and training to take care of your next BMW oil change, or any other BMW service you may have.
Schedule your BMW oil change online
or speak to our BMW Service Center today for a quote on your next servicing.
Additional Frequently Asked Questions On BMW Oil Change Services
Can I Get My BMW Oil Changed At Any Mechanics Shop?
It's possible to
get your BMW oil changed
at any mechanic shop that offers oil change services. However, it's recommended that you take your BMW to our Service Center in Charleston to ensure you are receiving appropriate vehicle care and first-rate oil that is tailored to function best with your BMW. Get in touch with us now to book a service appointment.
Do You Offer Oil Change Coupons?
Yes, typically our oil change servicing is on sale. Don't forget to bring one of our
oil change coupons
to your appointment - either text or print it.
What does an oil change for a BMW cost?
The price of an oil change for a BMW is contingent on the type of oil, the manufactured year of the vehicle, and the specific BMW model.
Contact us
at (843) 491-6345 to learn more about BMW oil changes!
What type of oil should I use for my BMW?
The particular type of oil your BMW needs will depend on the year, model, and trim you have. Refer to the owner's manual included with your BMW or come to
our Charleston BMW dealership
and our service staff will be happy to help.