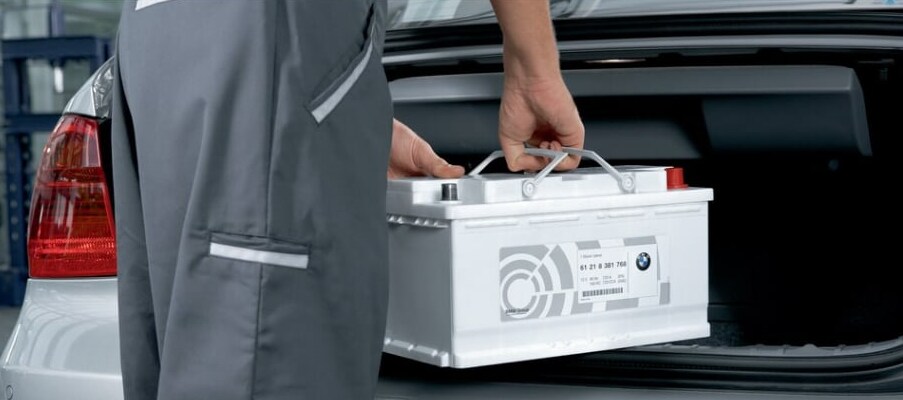 Caring for Your BMW Battery in Charleston, SC
The battery is a major component for your BMW because it is responsible for making sure your engine will start and your electronics can function. Our BMW service center in Charleston, SC can help you keep your battery in its best condition so that you'll never need to worry about it dying at the most inopportune moment.
How to Get the Longest Lifespan from Your Battery
There are a few things that you can do to help your battery continue to perform its best through your time of ownership. If you avoid short drives, start your vehicle while electronics are turned off, and make sure your car doesn't sit off for too long in the cold, your battery will live its longest possible lifespan.
There are many visible signs to help you determine if you should be getting a new battery. If you see cracks, welts, or bulges on your battery casing, then it is time for you to visit our dealership for a new BMW battery. There are also signs through performance to help you know it's time for a new battery, like needing multiple tries to start your engine or if your lights are not as bright as they should be.
Learn More About Batteries by Contacting our Dealership
Our experts welcome any questions, no matter how big or small you might think it is, so that you will always be able to feel confident with the vehicle that is in your driveway. We are excited to hear from you through phone calls, emails, or chat so that you'll have all the answers that you might need.
We encourage you to contact our dealership whenever you think there is a problem with your vehicle instead of letting it wait until something worse comes up.
Hours
Monday

9:00 AM - 7:00 PM

Tuesday

9:00 AM - 7:00 PM

Wednesday

9:00 AM - 7:00 PM

Thursday

9:00 AM - 7:00 PM

Friday

9:00 AM - 7:00 PM

Saturday

9:00 AM - 5:00 PM

Sunday

Closed